THE RESIDENCE
Our LH House residence is dedicated to providing a quiet and secure environment for students to focus on their studies. We know that the traditional move-in process can be stressful and complicated, which is why we offer turnkey housing that provides our students with comfortable and convenient accommodations upon arrival.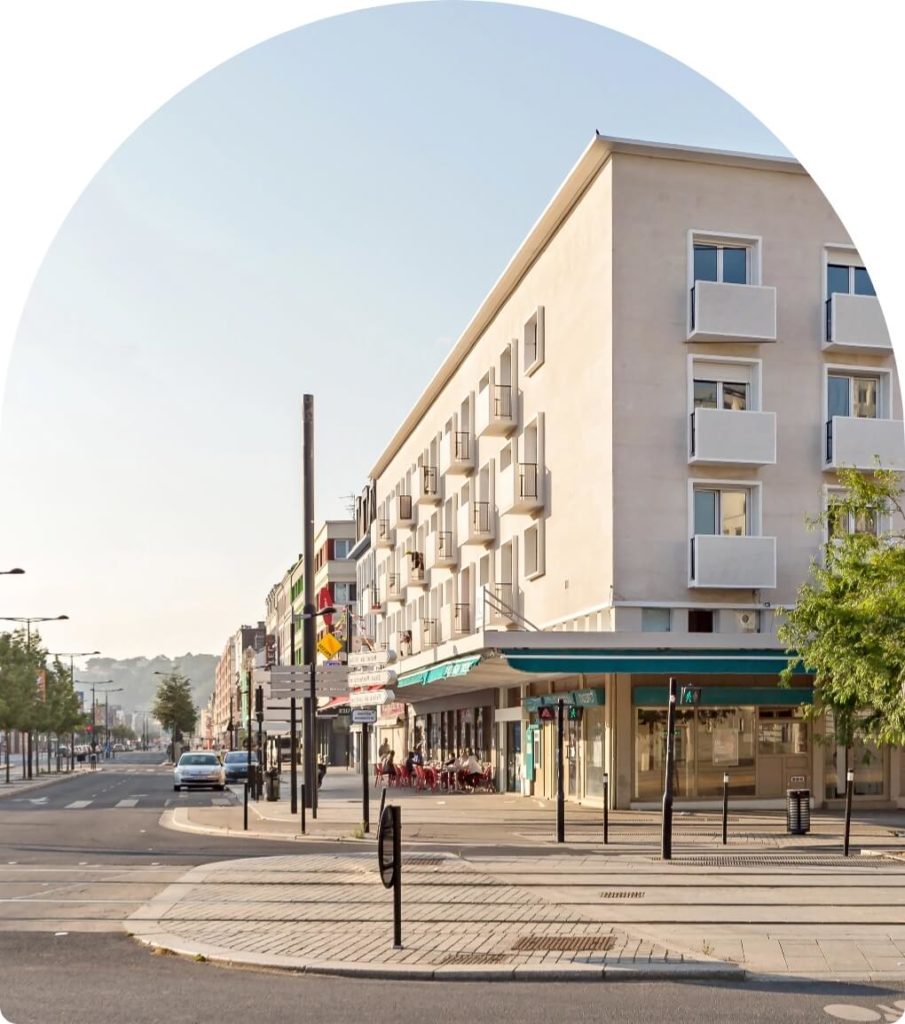 At WeHouse, we offer a modern, safe and welcoming atmosphere where students live, study, socialize and enjoy the very best of Le Havre (Normandie).
Our stylish property is located close to all major schools (University of Le Havre, EM Normandie, ENSM, Science-Po, ISEL…) and Le Havre's key spots (Train Station, Les Docks…)
The tenants
Wehouse welcomes students, trainees, postgraduates and workers from varied communities, providing affordable premium student living in Le Havre.
Our building features excellent modern facilities. We believe that where you stay should be somewhere you can feel at home.
OUR ACCOMMODATIONS
At LH House, we offer studios with a modern and functional design, located in a secure residence. Our privileged location in front of the Le Havre train station, 5 minutes from the university and close to the shopping center "Les Docks", facilitates the daily life of our students. Our studios are fully equipped for their comfort and allow them to concentrate on their studies in a quality environment.